Search Articles
View Other Content

0
Dimensioning to sheet metal bends enhanced
Sheet metal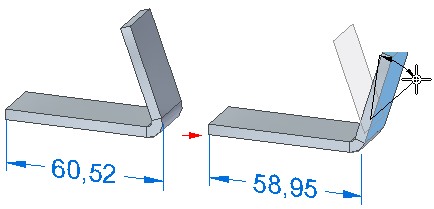 The placement dimensions to sheet metal bends is enhanced to take into account the dimension's position relative to a bend and automatically provides the best solutions in QuickPick. The solution can do one of the following:

Layer face intersection

Bend silhouette
Note:
When placing the dimension, you can press I to switch between the different dimension binding options available in QuickPick.
Editing the bend angle updates the bind style between a layer face intersection and a bend silhouette.
The bind point changes dynamically as you change the angle.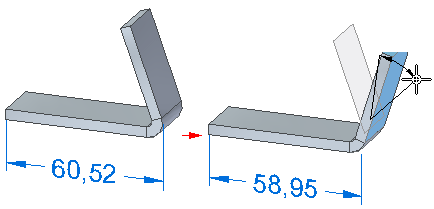 Article: Dimensioning to sheet metal bends enhanced