Search Articles
View Other Content

0
Piping and frame enhancements
assembly
frame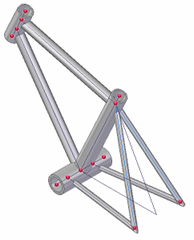 Piping and frame enhancements
Enhancements have been made to piping and frames.
The display of handles has been enhanced to make it easier to locate points when editing frames,

pipes,

and curves.

New commands make it easier to edit pipes and frames.

A new Extend/Trim option on the Edit End Conditions step of the Frame command bar trims or extends a frame component to a plane, face, or body.

Article: Piping and frame enhancements