Search Articles
View Other Content

0
Construct the base feature
Base feature

You can construct a base feature with the Tab, Contour Flange, and Lofted Flange commands. The Tab command constructs a flat feature of any shape using a closed profile.
The
Contour Flange command
constructs a feature comprised of one or more bends and flats using an open profile.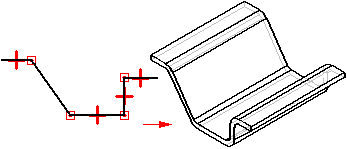 The
Lofted Flange command
quickly constructs a flange using two open profiles on parallel reference planes. Like the Contour Flange command, the Lofted Flange command automatically adds bends using the bend radius property. You do not have to draw an arc at each bend location.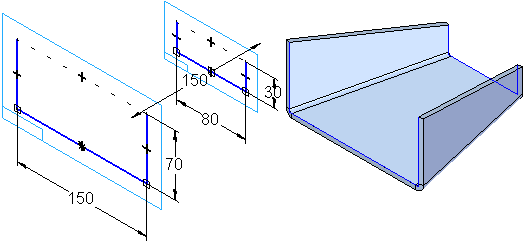 If you want to use a different bend radius value, you can do this by drawing arcs in the profiles.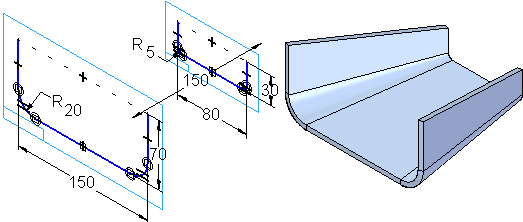 The
Bending Method tab
on the Lofted Flange dialog box creates incremental bends for all bends in the flange.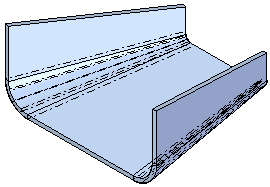 You can set the number of bends. For the lofted flange to flatten, the arc angle must match between the two cross sections.
What are you looking for?
How do I
Learn more about
Article: Construct the base feature