Search Articles
View Other Content

0
ST6 interface
ST6
Interface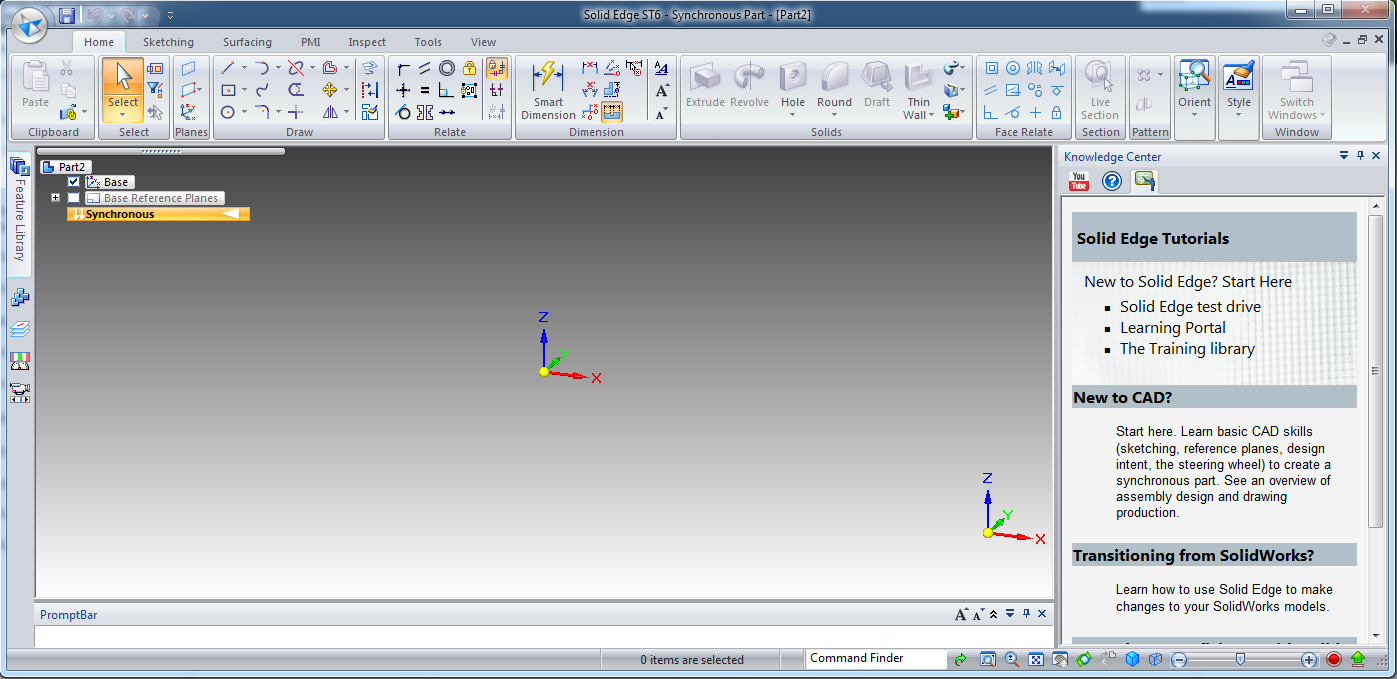 Solid Edge ST6 Overview


Solid Edge is a computer-aided design (CAD) system for mechanical assembly, part modeling, and drawing production. Developed with STREAM technology, Solid Edge is designed to increase software performance with an interface that ensures maximized user productivity and return on investment.
Solid Edge STREAM technology boosts essential CAD user productivity by capturing engineers' solid modeling design intentions through inference logic and decision-management concepts. STREAM technology makes Solid Edge easy to learn, easy to use, and more productive than any other mid-range CAD system on the market.
Solid Edge Environments
To make the commands you need more accessible, Solid Edge has separate environments for creating parts, constructing assemblies, and producing drawings. Each environment is self-contained. For example, all the commands you need to create a drawing are in the Draft environment. The environments are tightly integrated, making it easy to move among them to complete your designs.
Insight Connect
Insight Connect
brings together Solid Edge
Revision Manager
, Solid Edge
View and Markup
, and built-in document management functionality that allows you to easily manage your documents. Insight Connect works in conjunction with Microsoft SharePoint Server software, but adds the capability to manage the document links that are common between Solid Edge documents.
What are you looking for?
Learn more about
Article: ST6 interface